The Border Crossings between Bulgaria-North Macedonia.
Brief History of the Bulgaria-North Macedonia Border
This border in the corner of southeast Europe dates to the Ottoman Empire. The frontier underwent changes as territory was under dispute and governments changed. Today's border arose as each country attained independence last century.
Recent Events Affecting Cross-Border Relations with North
Macedonia and Bulgaria
In 2021, North Macedonia's accession talks to join the European Union were blocked by the Bulgarian parliament. After North Macedonian and Bulgarian elections, new governments in Skopje and Sofia have reached a compromise. Now a cross-border cooperation agreement with EU funds to facilitate North Macedonian ambitions prevails.
The recent opening of a border crossing connecting Strumyani and Berovo improved foreign affairs relations between Skopje and Sofia. In 2023, the North Macedonian president and his Bulgarian counterpart signed a protocol to ease disputes, opening the way to EU membership talks. Despite occasional tensions between Bulgarians and North Macedonians, they strive to improve their relations.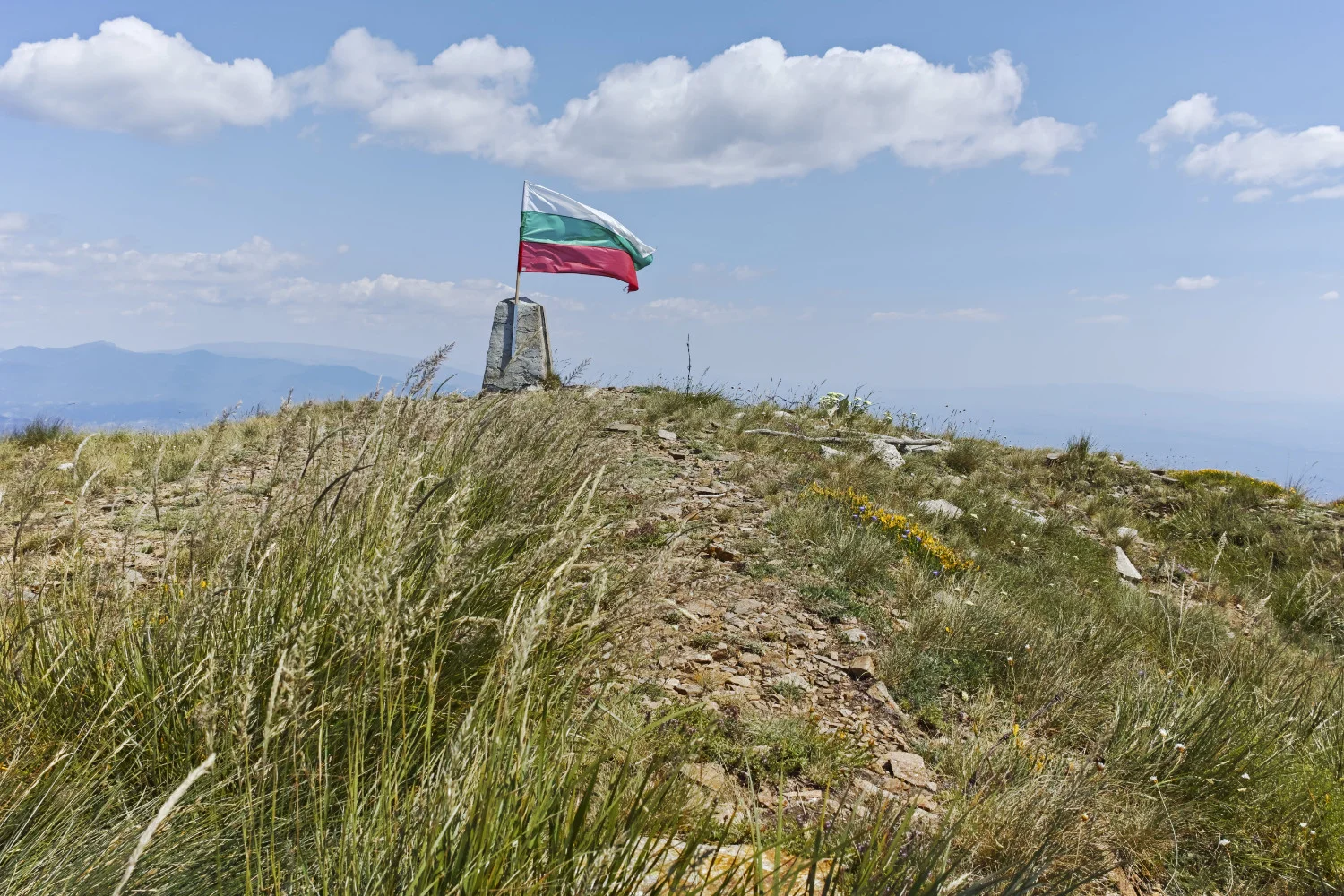 Border Management by North Macedonia and Bulgaria
This is necessary to enable trade, tourism, and bilateral dialogue. Both North Macedonia and Bulgaria have improved security and expedited passage. Skilled staff, along with surveillance and other joint initiatives to prevent crime and illegal immigration.
Procedures for Road Users at the Border between North Macedonia and Bulgaria
To assist road users in a seamless crossing experience, border checkpoints employ technologies, such as automated passport control. Both nations have introduced cooperative measures, aligning the regulations to simplify transit. This has reduced waiting times for commercial vehicles. Remember, if entering Bulgaria, you will need a Vignette as soon as you cross the border.
Make sure you are familiar with the following before travelling:
Valid travel documents - valid passport with ample time before expiry.
Visa requirements: Find out if you need a visa to enter the respective countries
Customs declaration - Obtained at the border
Proof of accommodation and travel plans: It's advisable to have proof of accommodation and travel arrangements
Vaccination and health requirements - Get up-to-date advice from a travel clinic before travel
Currency and financial requirements - Ensure you have ample funds for the duration of your stay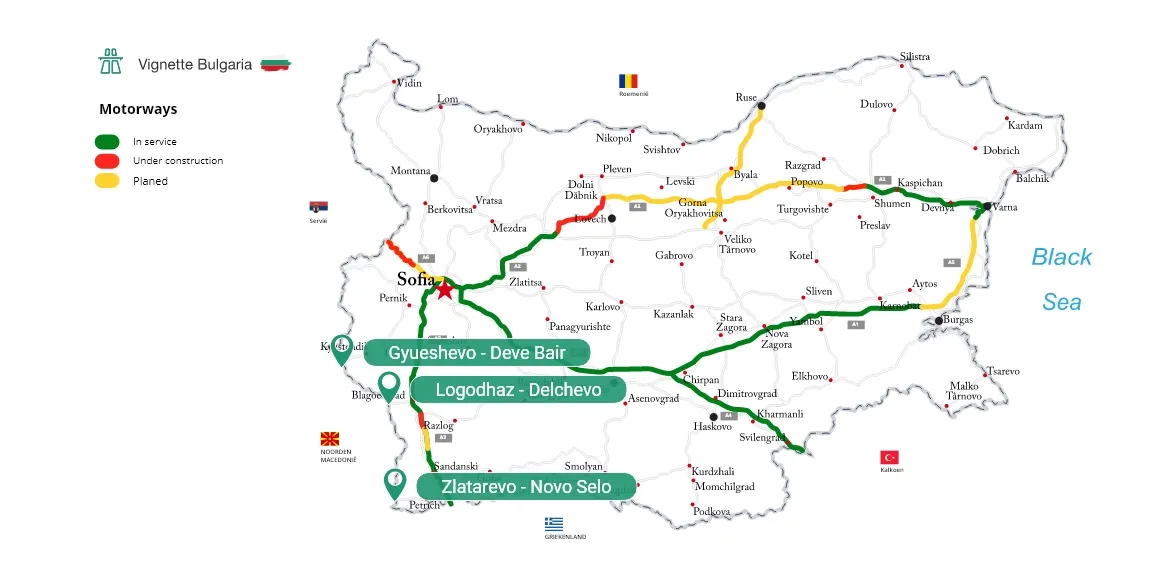 Border Crossing Points
Gyueshevo - Deve Bair
From the Bulgarian city of Kyustendil, follow the E871/Route 6 to the Gyueshevo Border Crossing Station. Upon crossing the border, you will join the E871/A2 at the Deve Bair Station. Follow the road and look out for the St. Joachim Osogovski Orthodox Monastery. Or, continue to Kriva Palanka. Note, that if you're heading into Bulgaria, towards Sofia, you can reverse these instructions.
Logodhaz - Delchevo
From Logodhaz, Bulgaria, head west along Route 106 to the border crossing. Once over the border, you will be on the A3 at the Delchevo Crossing Station. Continue from here to the namesake city.
Zlatarevo - Novo Selo
Departing Bulgaria via Parvomay on Route 198, go to the Zlatarevo border post. Once you have cleared immigration and customs, cross into North Macedonia at the Novo Selo Border Station. Continue the A4 to Novo Selo and beyond.
From Novo Selo it's a short 60 kilometer drive to Greece using the 198 road. It's a popular route during the holiday season for travellers heading to the Greek coast. Once you've cleared customs at the North Macedonian border you won't have trouble crossing the Greek and Bulgarian border. Especially EU citizens can conveniently head on into Greece.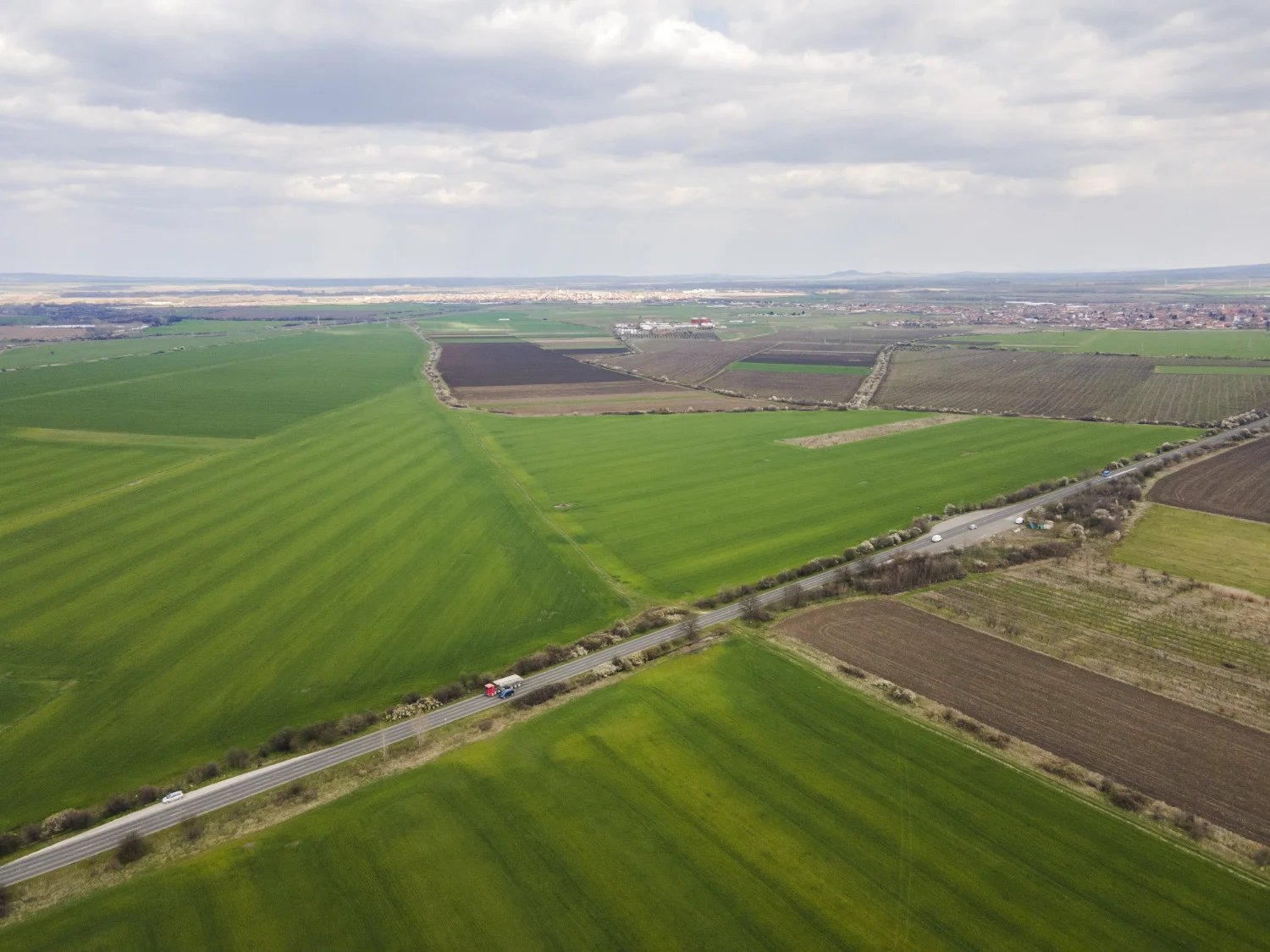 Advancements at the Bulgaria-North Macedonia Border
Both North Macedonia and Bulgaria have invested in improving facilities, recognising the need for efficient infrastructure. Furthermore, the construction and expansion of border posts have helped modernise the crossings, making them efficient and convenient. The integration of biometrics, as well as electronic control systems, has seen the use of technology to expedite the process.
Plans for Cooperation at the North Macedonia-Bulgaria Border
The two countries will proceed with various joint projects and initiatives to enhance cross-border relations. Both are actively engaged with the European Parliament and its connectivity agenda. This aims to improve links in transport and infrastructure, including new transport corridors and digital solutions.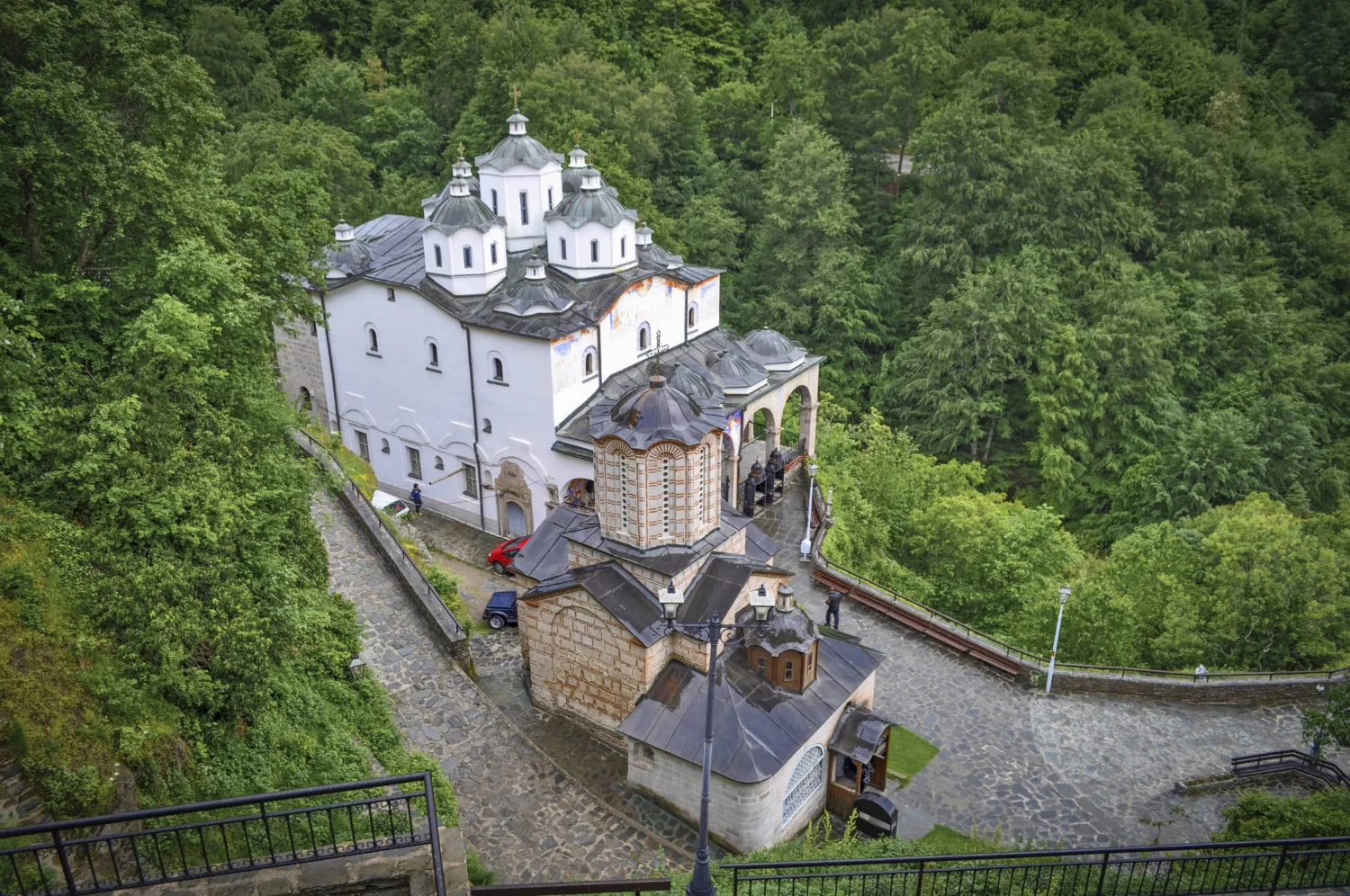 Follow the road and look out for the St. Joachim Osogovski Orthodox Monastery.
The border plays an important role in promoting economic growth through tourism. Each country is scenically beautiful, steeped in history, and culturally rich. These factors are huge drawcards for tourists. By enhancing border management and streamlining crossing procedures, visitor numbers will continue to increase. With it, revenue and jobs will flow to the region.
Despite an occasionally fractious past, the border between Bulgaria and North Macedonia now represents a dynamic relationship. Through dialogue and cooperation, the region has seen an improvement in border operations. Procedures continue to be refined, there are joint expansion projects, and tourism is showing signs of growth. Together this means that the road user should have a positive experience when crossing this international frontier.