Exploring the Gems of Sofia: A Guide to Sightseeing in Bulgaria's Capital
Sofia, Bulgaria, is a captivating destination. It merges a long history, shaped by diverse cultural influences dating back to 2000 BC, when the area was first occupied by the Thracians. Since then, it has fallen under various regimes, and was first recognised by its current name in 809 AD.
Today, the city reflects its history in its landmarks, traditions, culture, and cuisine. What more could you want when exploring a city?
In this article, we focus on Sofia, showcasing the various attractions which have been categorised by type. If you're travelling to Bulgaria by vehicle, remember you'll need to purchase a vignette for your car. And, if you're heading that way on the Struma highway, we've got you covered there too.
Historical and Cultural Attractions
Churches:
Alexander Nevski Cathedral - Undoubtedly the gem of Sofia, this Orthodox cathedral boasts intricate frescoes and numerous golden domes.
St. Sofia Church - dating back to the 6th-century, you'll love the ornate mosaics and stunning architecture of this historic treasure.
St. George Rotunda - this small church punches above its weight with beautiful mediaeval fresco and a serene ambiance amid the city buzz.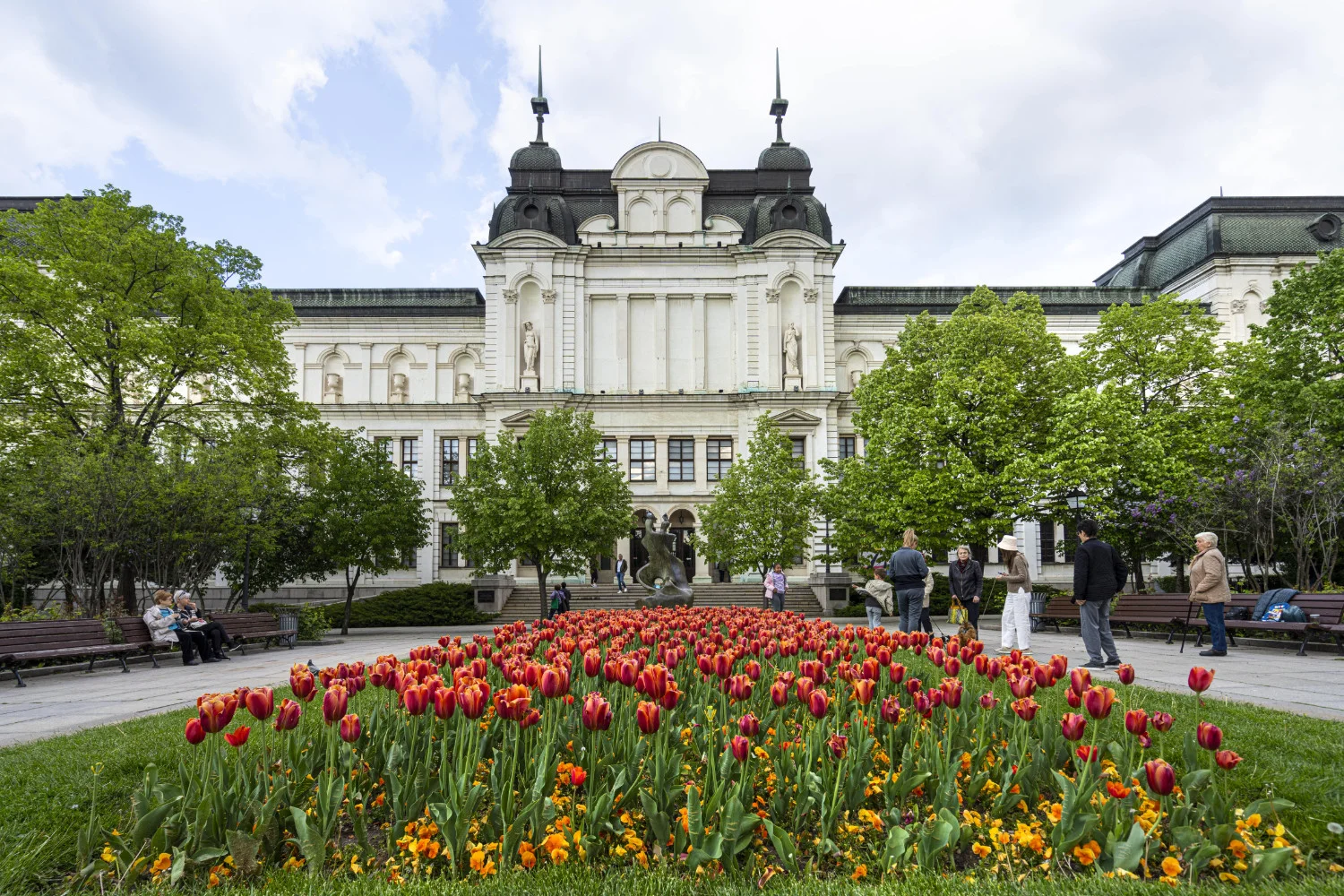 Museums:
National History Museum - A huge collection of artefacts reflecting the Thracian, Roman, and mediaeval periods of Bulgaria's history. This is a great place to learn about Bulgaria's past and the cultures that influenced it.
National Gallery - Artworks from across Bulgaria and Europe are on display at this renowned venue. You will love the collection of paintings, sculptures and more that offer insight into various art movements.
Museum of Socialist Art - You'll learn about Bulgaria's communist era, as represented by the sculptures, murals, and propaganda art of the time. See the power of art in influencing and transcending politics in this powerful display.
Historic Buildings
Sofia University - this neoclassical work of art is the most prestigious institute of higher education in Bulgaria, and dates to 1888. It is an elegant tribute to the country's academic tradition and pursuit of knowledge.
Bulgarian Parliament - The modern symbol of Bulgarian democracy, it showcases imposing architecture. A fitting place to reflect on the country's political history that unfolded within.
Monuments and Memorials
Monument to Tsar Liberator - Bulgaria's liberation from the Ottoman Empire is remembered here. It features an equestrian estate, where you can learn more about this period of history and admire the attention to detail in the architecture.
Soviet Army Monument - marks this challenging period in Bulgarian history through a monument as imposing as the forces that commissioned it. Many Bulgarians view it as an essential backdrop to reflection and dialogue.
Bells Monument - a unique artwork comprising bells from different churches. It is said to symbolise unity and peace. Its symbolism and artistry are worthy of recognition and appreciation.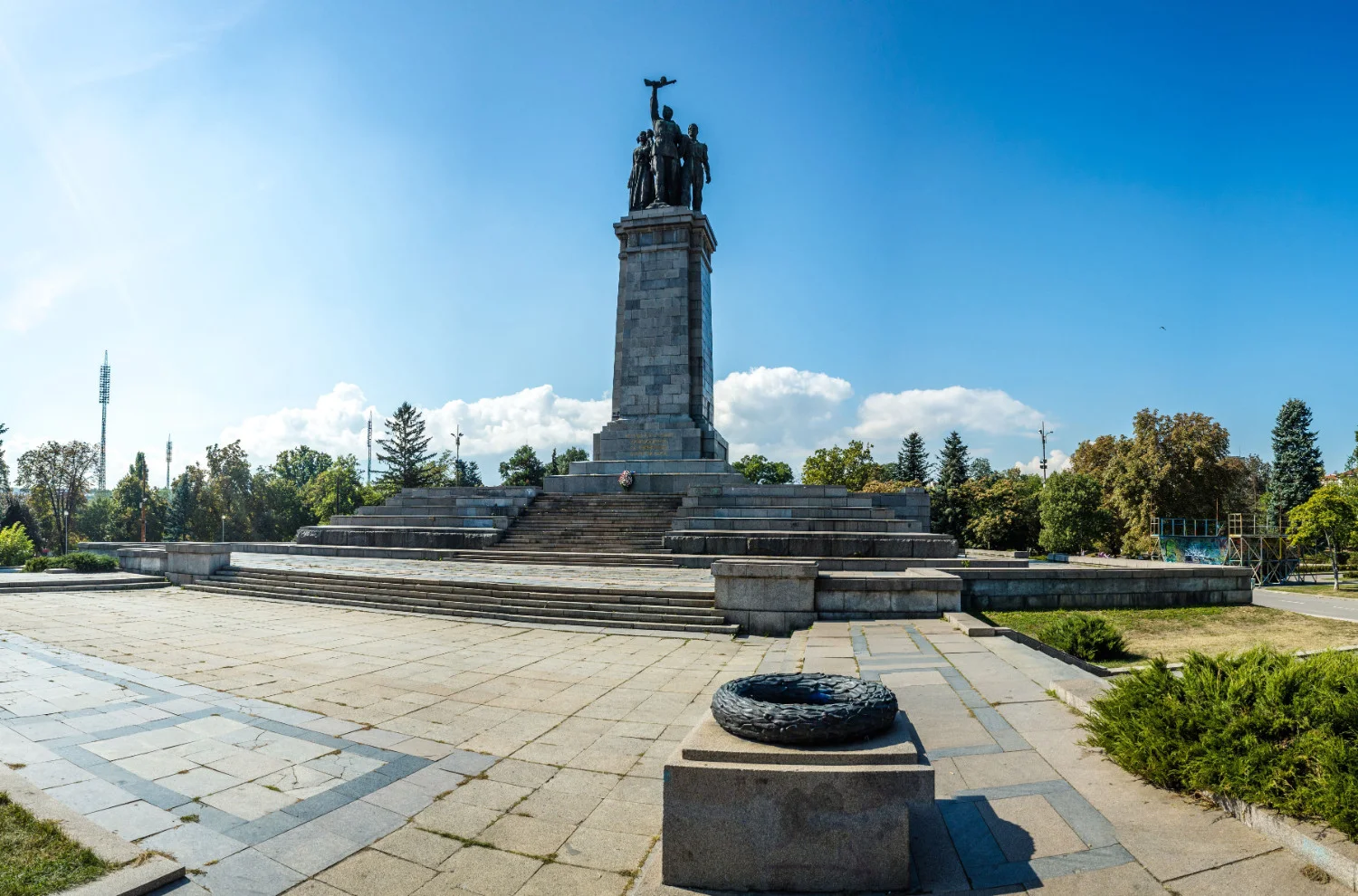 Archaeological Sites
Serdika Fortress - The excavated remains of the ancient city of Serdica date back to the Roman Era, and are found right beneath modern Sofia's streets. Stroll through underground galleries to fully appreciate this archaeological site.
Boyana Church - A UNESCO-listed church from the Middle Ages, it is truly a national artistic treasure. You will be amazed at the level of craftsmanship that decorates the church walls in exquisite frescoes.
Roman Rotunda of St. George - the oldest preserved building in Sofia. The original site housed Roman baths, evidence of which are still seen in the nearby ruins. The frescoes in the interior make one pause in appreciation of the buildings' history.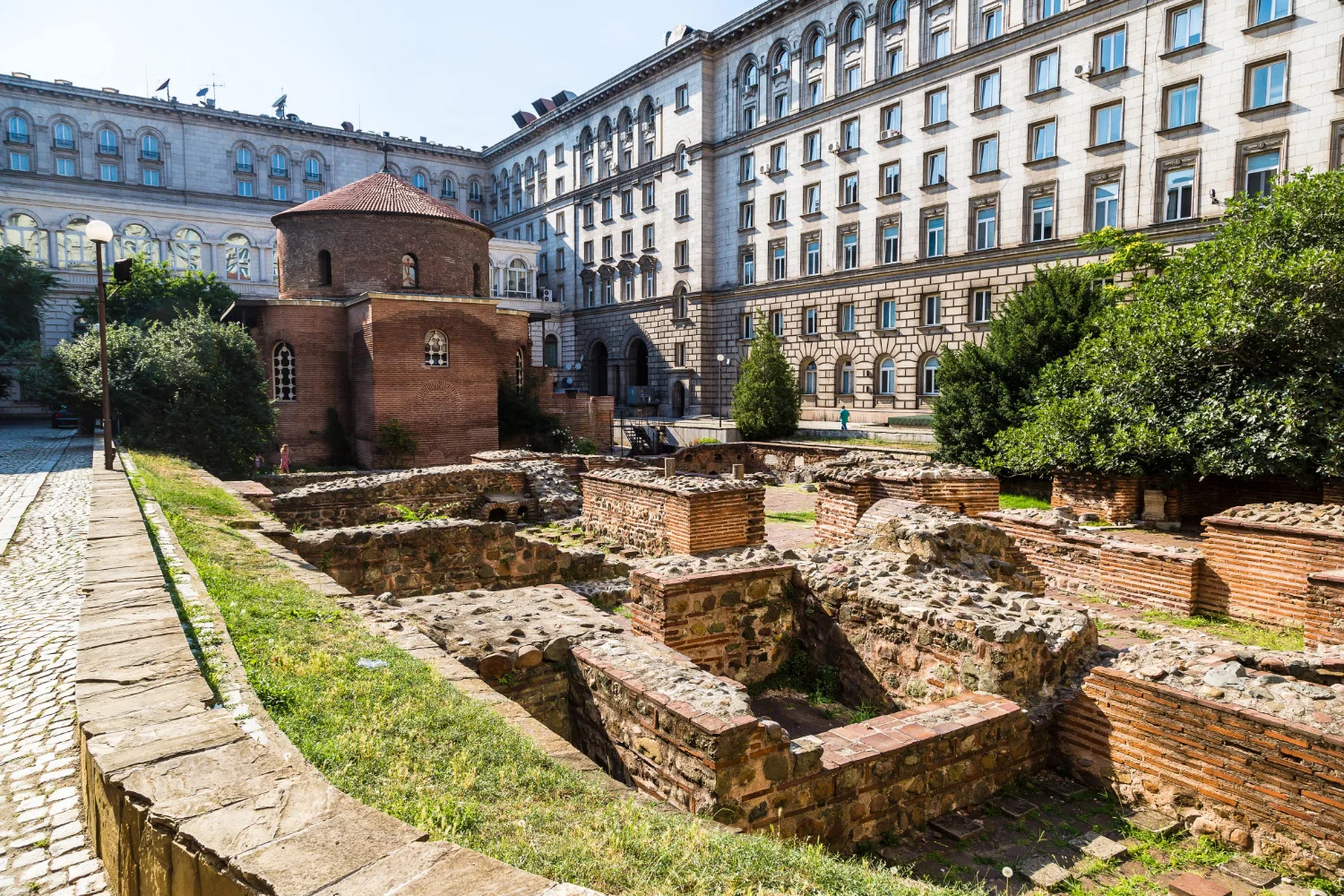 Parks and Nature
Borisova Gradina Park - situated in the city centre, this a great place to unwind for a moment and immerse yourself in a little corner of nature. Its tree-lined paths, tranquil lake, and general ambiance make it a popular place for those wanting a bit of exercise or solitude.
Vitosha Mountain - just outside of Sofia, the peak rises over 1000 m above the city. Both locals and visitors are drawn by the numerous trails and natural beauty. In winter, it is popular with winter sport enthusiasts.
City Garden - Its lush gardens, soothing fountains, and numerous benches offer weary travellers a place to unwind and recharge, right in the city centre. You are sure to appreciate the various artworks which are dotted around the park, adding a touch of sophistication.
Culture and Entertainment
National Palace of Culture - Bulgaria's largest convention centre is an impressive architectural work. Concerts, cultural events, and exhibitions occur throughout the year. If you love the arts, you'll love visiting this testament to the thriving Sofian art scene.
Sofia Opera and Ballet - From classical performances to modern masterpieces, this prestigious building showcases the city's rich cultural offerings. It is well worth checking the schedule of performances and making a booking to treat yourself to an evening of refinement.
National Theatre Ivan Vazoz - Live theatre in this historic venue is renowned for its outstanding quality. Whether classic or contemporary, it is a wonderful opportunity to immerse yourself in the Bulgarian performing arts.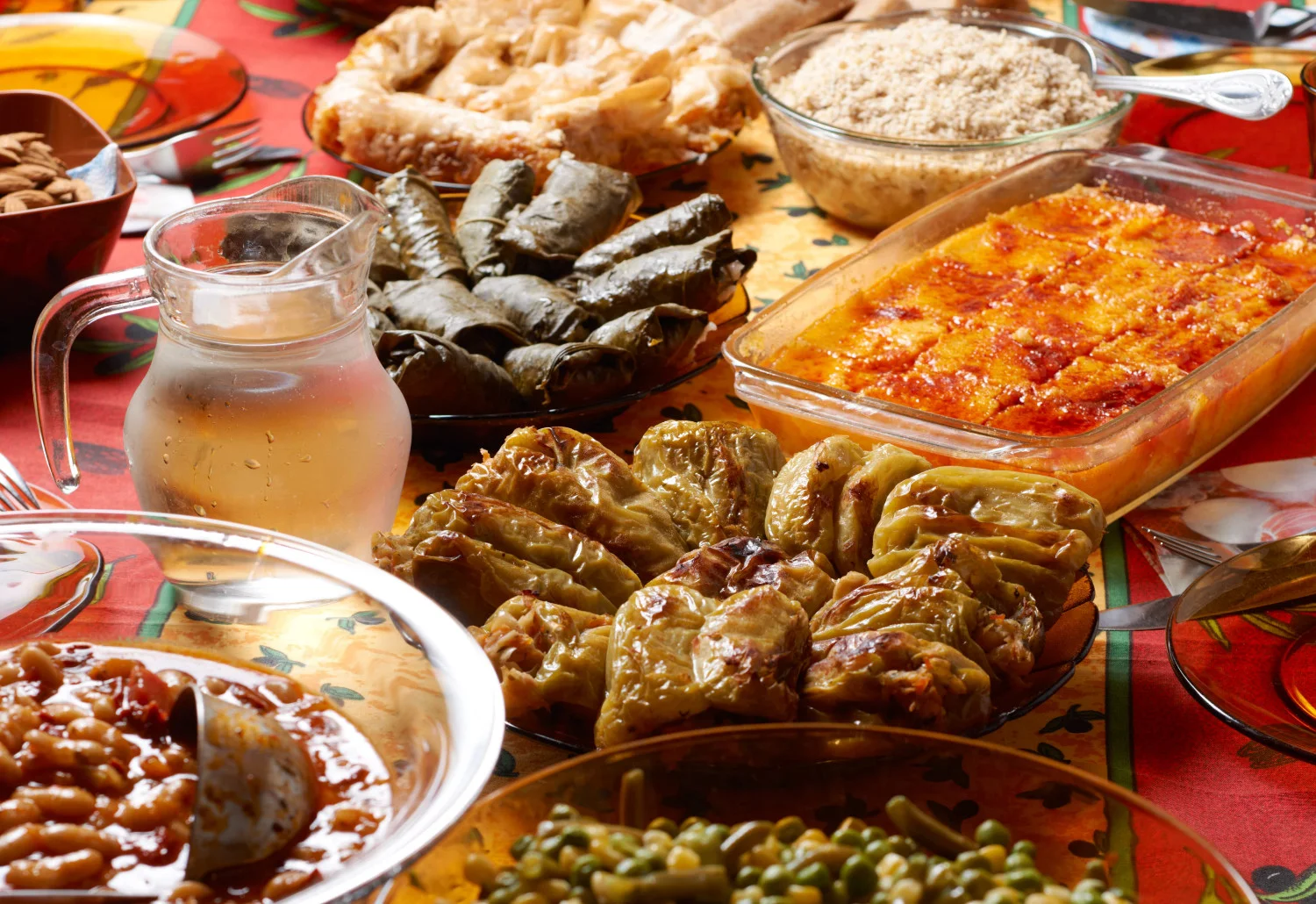 Food and Cuisine in Sofia
Shtastlivetza - here authentic Bulgarian cuisine gets a modern twist. Meat dishes such as kebapche and kavarma both tantalise and twist the tongue. Pair a cheesy pastry known as a banitsa, with an elegant Bulgarian wine in settings that reflect the local culture.
Manastirska Magernits - Hearty traditional dishes and savoury treats make up the menu. And you can sample homemade Bulgarian yoghurts with your dessert. The restaurant has a quaint ambiance, ideal for romantic dinners.
Hadjidraganovite Izbi - from the tasty meze (appetizers) to the the juicy grilled dishes, Bulgarian cuisine can be enjoyed in a rustic atmosphere. To add to the authenticity of your experience, be sure to enjoy a glass or two of rakia, Bulgaria's traditional fruit brandy.
Markets and Shopping
Central Market Hall - a thriving market environment greets shoppers who jostle with vendors. Whether you're after fresh produce, local delicacies, or a special memento of your visit, you'll find it here.
Women's Market (Zhenski Pazar) - A lively open-air market offering everything from fresh produce to traditional pattern cloth. The multitude of stalls will stimulate all your senses in a riot of colour, fragrance, and sounds. You'll never want to go to the supermarket again.
Vitosha Boulevard - a pedestrian shopping precinct that is home to a mix of fashion boutiques, jewellery stores, and trendy sidewalk cafes. If you care to be seen in Sofia, this is the place to do it, as you rub shoulders with the local celebrities. Or, you can just watch and wonder.
While it is possible to get a glimpse of Sofia in only a day, you'd be doing yourself a disservice. You'll be able to absorb so much more over two or three days. No matter whether you're a history buff, an arts aficionado, or simply interested in learning about a fascinating culture, you'll have plenty to keep you occupied. If it all feels too much, you can retreat to various greenbelt areas, to recharge with some tasty treats. As is true of all Bulgaria, it's a warm-hearted place, with a colourful culture. Of course, there's much more to Bulgaria than just Sofia, as you'll explore on a roadtrip in Bulgaria.