Discover the Scenic Journey on Bulgaria's Struma Motorway: From Sofia to Kulata
The Struma Motorway in western Bulgaria, also known as the A3/E79 motorway, is a vital transportation link. It connects the Bulgarian capital, Sofia, with Kulata, near the Greek border to the south. The road stretches 149 kilometres, officially beginning at Dolna Dikanya, just southwest of Sofia.
The motorway passes through picturesque countryside and offers a few tourist attractions along the way. In this article, you can learn about the motorway, including its construction, the route taken, and other useful information for road users.
History of the Struma Motorway
The need to improve the transportation link between Sofia and Greece brought about the construction. Planning and construction responsibilities have been shared by the government and various construction companies; including Trace Group, Geostroy, and Glavbolgarstroy. Subsequently, the project has transformed commerce and tourism along the route immeasurably.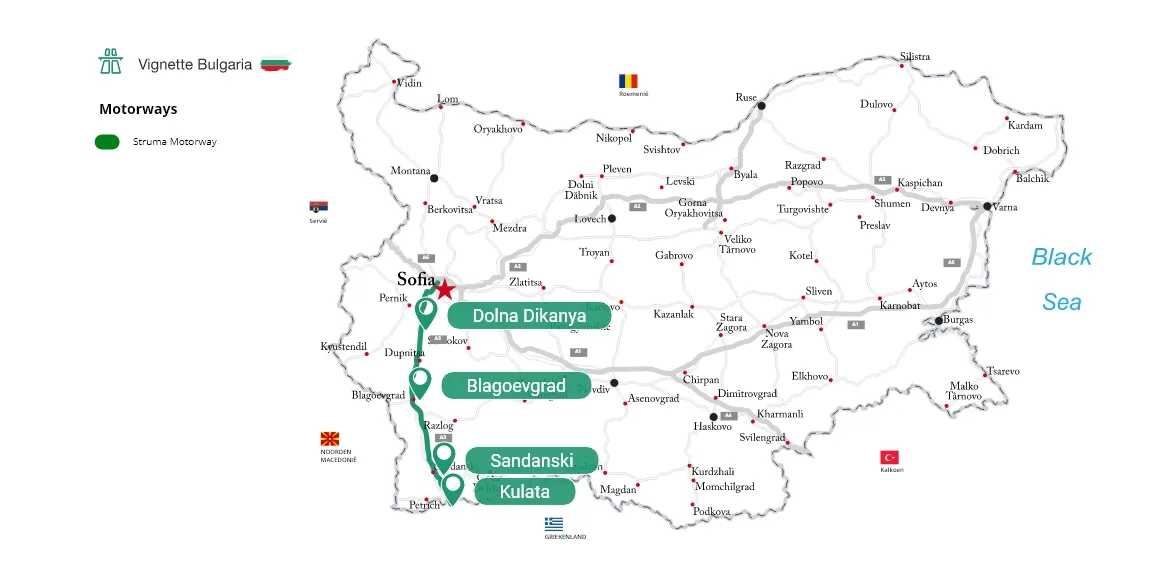 Progress with Construction
Considerable progress has been made with construction. Important sections already completed run from Sofia to Dupnitsa, and connect the Sandanski region with Kulata to the south. Already, a significant reduction in travel time is experienced.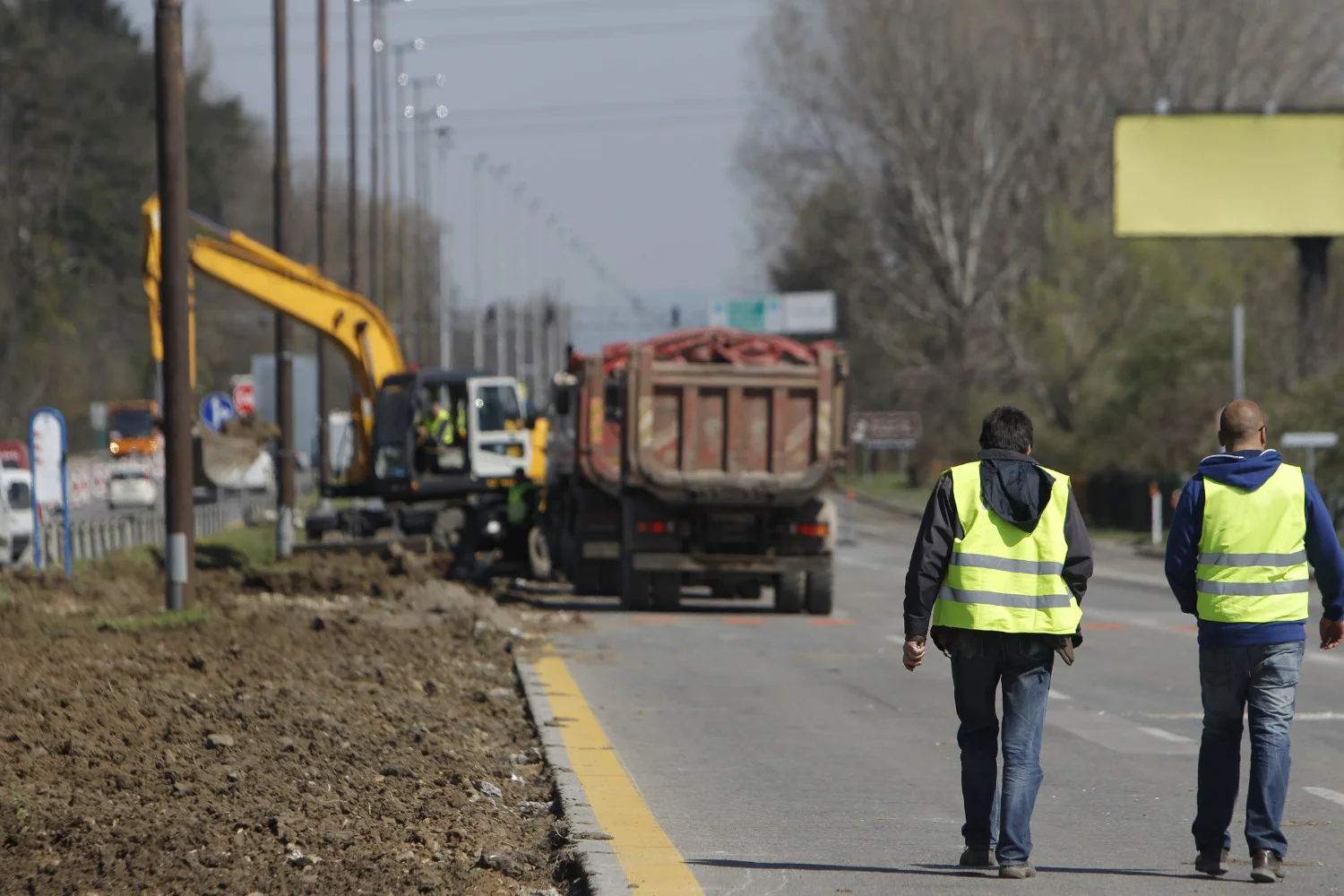 There is ongoing construction and plans for further expansion, all of which will create a more connected, convenient route. Several sections of difficult terrain are to be negotiated, requiring the construction of tunnels and bridges. With these efforts, the route should soon provide a seamless, safe, efficient, and convenient conduit for trade and tourism.
The Sandanski Overpass, sometimes called the Struma Bridge, spans the Struma River. The bridge is 2.8 km long and has a height of 71 m. Completed in 2013, it is one of several major structures included in the project.
Potential Infrastructure Projects
Kresna Gorge Tunnel - Situated in the scenic and ecologically-sensitive Kresna Gorge, the tunnel is intended to spare the environment and reduce travel time. The project has been suspended for the time being.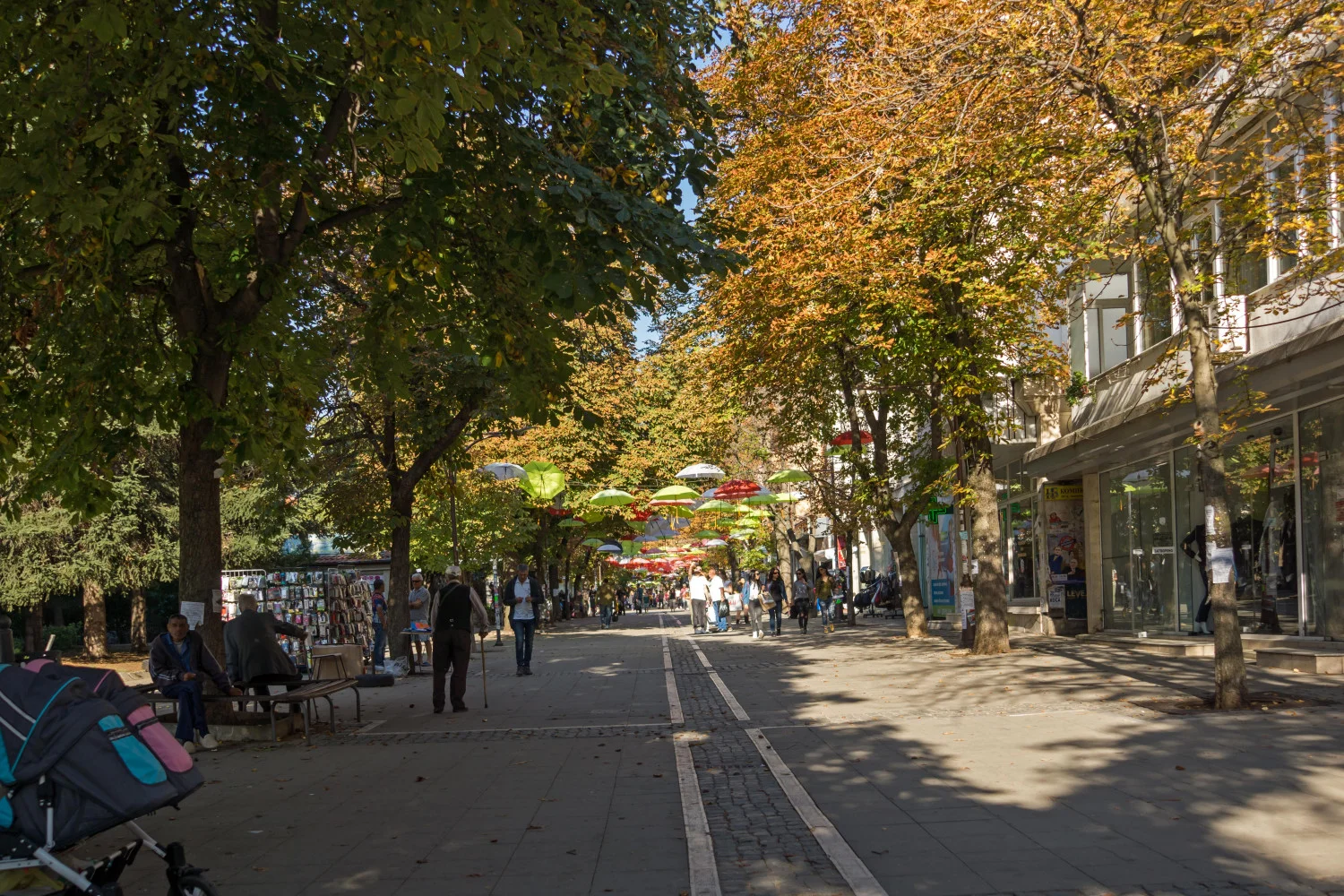 Major Settlements along the Struma Motorway
The Struma Motorway connects several vibrant cities, towns, and picturesque villages, each with its unique charm and attractions. Here are some notable settlements within a 20-kilometre radius of the route:
Dolna Dikanya is a short distance southwest of Sofia's city centre. As you leave the city, this village is the gateway to the countryside.
Blagoevgrad is home to two universities and bustles with youth. The town blends old and new, with several historical landmarks.
Sandanski is most well-known for its mineral springs. The surrounding scenic landscape makes this a tranquil retreat for city breaks.
Kulata is just north of the Bulgaria-Greece border and is an important crossing point for trade and tourism.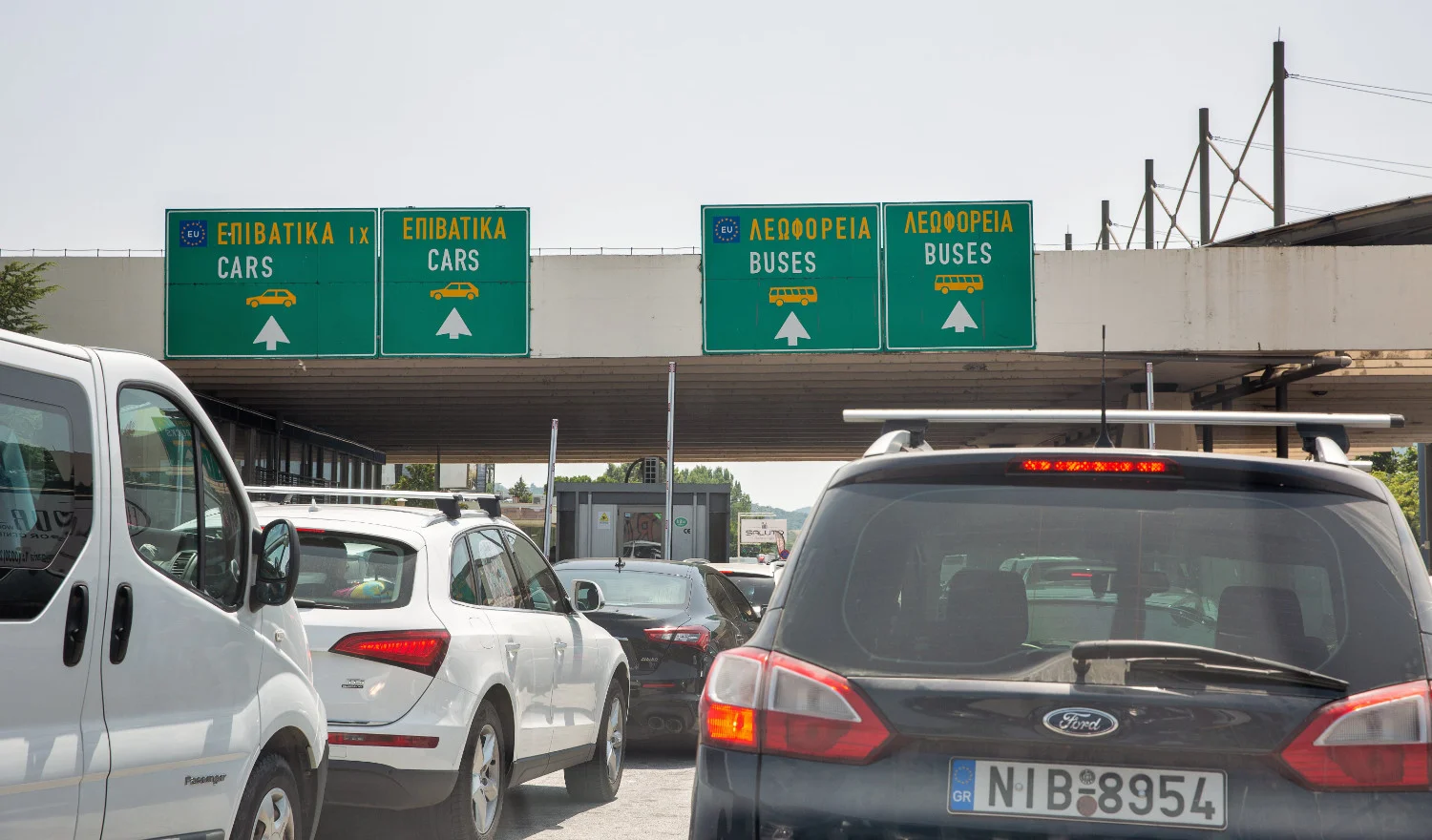 Toll Information for the Struma Motorway
While driving along the Struma Motorway with its stunning landscape and attractions, one should not forget that it is a toll road. Toll payments can be made in cash at toll booths or via electronic payment systems. The toll prices depend on the type of vehicle (sedan, lorry, HGV, etc.). Vignettes are sold for predetermined periods (daily, weekly, monthly). Discounts are available for frequent users and by making an electronic payment.
Popular Tourist Attractions and Destinations
Several famous tourist attractions are accessed via the Struma Motorway. Here is a short list of hotspots located near the A3/E79
Rila National Park & Monastery - The monastery is a UNESCO World Heritage Site. There are dozens of hiking trails that cover this scenic national park.
Pirin National Park - Diverse flora, fauna, hiking trails, and stunning views, make this a sought-after destination.
Rupite - close to Sandanski, this town is known for its thermal springs and place in Bulgarian mythology.
Sofia – Bulgaria's capital is a great start for a road trip. We've published a guide about sightseeing in Sofia.
Other Useful Information for Road Users:
Rest areas and service stations are located at staggered locations across the length of the route. Facilities include restrooms, restaurants, convenience stores, and sometimes picnic facilities.
Fuel stations are positioned at regular intervals along the entire route and in nearby towns.
Weather in Bulgaria varies according to season. Summer is generally hot, while winter is cold with occasional snowfall. You are advised to stay informed about conditions that may affect travel on the route, including possible route closures, heavy snow, flooding, etc.
Driver defensively always and obey the rules of the road and instructions from officials.
The speed limit on the motorway is 130 km/h. On secondary roads, it is 90 km/h and 50 km/h in urban areas.
The use of seatbelts and child-restraint seats is compulsory.
Headlights must be switched on day and night and using a mobile phone while driving is illegal.
Driving under the influence of alcohol and drugs is forbidden.
Emergency contact numbers
In case of emergency:
Police – 166
Fire/Rescue – 160
Ambulance – 150
BULSAR (Bulgarian Black Sea Search & Rescue) – 088 161
Roadside assistance (Sofia) – 1286
Roadside assistance (Countrywide) – 146
European SOS – 112
Much has been done by the Bulgarian government to optimise the experience of road users on the Struma Motorway. Numerous sections have already reduced travelling times. When the remaining projects are completed, further improvement is expected. The route is generally pleasant to drive, with options for both comfort stops and sightseeing en route. Given its importance to tourism and trade, the government will ensure the A3/E79 is well-managed. And, if demand grows, will keep abreast with further expansion as required.